Finding the Right Car for You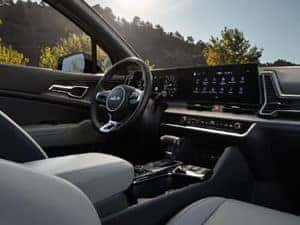 There are many reasons to buy a car. Some want an impressive car, a fast car, an economy car. For most drivers, day-to-day activities take the highest consideration.
Buyers should ask themselves several questions:
Do you have a long commute?
How many passengers?
With so many features, what will you need? Do you want phone integration, a backup camera, leather or cloth seats?
Do you have a lot of sports equipment or space needs? How much cargo space will be required?
How old are your children? Do you have car seats?
Do you camp or need any towing capabilities?
Parking? Do you have enough space in your garage for your choice?
What is your budget?
How much can you afford each month? In general, car payments shouldn't exceed 15% of your monthly take-home pay. And, don't' forget you may need an additional 7% in fuel and insurance costs.
New cars will come with a warranty and, in general, less upfront maintenance. However, used cars can be less expensive and a good choice to help reduce monthly costs.
Calculate your payments. World Kia Joliet has several tools to help buyers. There is a calculate payments button on our website for your convenience.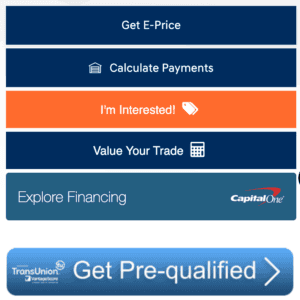 Should you Lease or Buy?
Leasing can help with lower monthly payments. However, you will have no car to trade in when the lease ends. Car buying is generally more expensive. But, you will own the car when you pay off your loan.
Here are a few leasing and buying considerations:
      Leasing Considerations:
You can drive a new car every few years.
You can get more car for less money
Many repairs will be covered by the manufacturer's warranty
      Buying Considerations:
You will own your car when your loan is paid off that you can keep or use as a trade-in
There are no mileage penalties if you drive a lot.
Lifetime expenses can be lower if you pay off your car and provide good maintenance
There is a "Finance or Lease" button on our website to help walk you through some questions that may help you find your answer.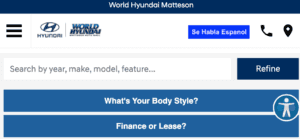 Consider Similar Cars
Consider other classes of cars of your choice. You may find other similar models have better prices for the features you desire most.
And, with high gas prices, you may find other models with better fuel economy.
Consider Cost of Ownership
Consider the lifetime costs. Although some cars will cost less to purchase, they may cost more in insurance, fuel, or maintenance. These costs, of course, will add to your total monthly expenses.
Shop for Cars Online
Shoppers can visit the showroom or shop online using convenient filters to help choose new cars: www.worldkiajoliet.com/new-vehicles/ or if you are considering a used car be sure to visit our used car inventory: www.worldkiajoliet.com/used-vehicles/
Set Up a Test Drive
Once you have narrowed your search, set up a test drive. Call, text, or email World Kia Joliet to schedule a day and time for a test drive.
By making a test-drive appointment, your car will be waiting for you when you arrive. Be sure to test-drive two or three different vehicles to know what you want.
Try driving the car on highways and city streets. Drive over bumps, take tight corners, and test the brakes in a safe location.
Sit in the front and back seats and check out the cargo area to be sure it has enough space. Have young kids? Bring along the car seat to be sure it easily fits.
Take your time looking at everything. World Kia salespeople will respect your need to experience the car and will let you focus on the driving experience.
Pick Your Car
After test-driving several cars, make the best choice that works for you. Ask your salesperson questions about the car and financing.
Of course, there is no perfect car. But, you can find the best car to fit your needs and lifestyle.
Visit World Kia Joliet to Start the Process
Visit World Kia Joliet to view our inventory. Then, call a salesperson to assist you at (833) 903-3790 to schedule a test drive.